For West Seattle realtor, Alki Beach rea
206-849-4142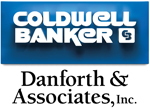 Help Center

Using this form is the best way for me to find properties you are interested in.

Interested in selling your property? Let me give you a free evaluation!

Looking to relocate? I'll send you useful information for your new area!

Purchase, Loan, Refinance Calculators and lots more!

Today's Real Estate News and Top Stories!
 © 2007 Agent Image, Inc. All rights reserved. | |
Design by - Real Estate Web Site Design